Splish Splash... It's Time to Apply more than Sunblock!
Updated: Jun 20, 2022
Applying for college scholarships doesn't stop just because summer break is upon us! Stay focused on the bigger picture - Building your College Fund. Summertime is a great time to pick up the pace and knock out as many scholarships as you can.
Did you know that your high school student spends about 1,080 hours in school? That's a 6 hour day for 8 months. Now think about it. Summer break means they gain somewhere between 405 to 473 hours to do whatever they want! Why not encourage them to use some of that time to find scholarships to reduce the cost of their college education?! Building their college fund only takes 15 minutes a day. They can so do that poolside or sunbathing by the beach! Most of them are on their phones anyway. Makes sense?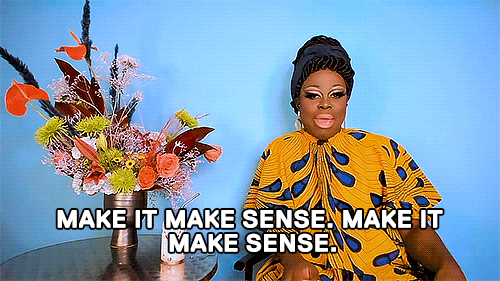 If you are unsure how to start or where to look, check out my free 60-minute workshop on how to apply for scholarships. It will help you hit the ground running and provide you with some really great advice on how to stay organized. Offered every Monday. Interested? Click here to register.
Alrighty! Here are the 23 Jump into June scholarships to kick off your summer scholarship hunt. Let me know if you want to see more of these in the comments. Don't forget to share with friends. Sharing is caring!
Eligibility: Currently enrolled or will be enrolled in college within 24 months.

Amount: $1,000

Deadline: June
Eligibility: Currently enrolled or will be enrolled in college within 24 months.

Amount: $500

Deadline: June
Eligibility: Mothers over the age of 35 are either accepted to or an attending technical, community, or four-year college/university

Amount: $1,000

Deadline: June 1, 2022
Eligibility: Students at every level of education who have/had challenges with mental health or who have had loved ones who have struggled with mental health

Amount: $500

Deadline: June 1, 2022
Eligibility: High school and college students who submit an educational short story or informational article (400-800 words) for young students

Amount: $1,000

Deadline: June 1
Eligibility: High school, college, and graduate students who write essays about Jane Austen's novels

Amount: Awards range from $250 to $1000

Deadline: June 2, 2022
Eligibility: United States citizen enrolled in or accepted to a US college or university at the date of the reward with a field of study relating to science, technology, engineering, math (STEM), economics or business.

Amount: $2,000

Deadline: June 5, 2022
Eligibility: Legal resident of the United States or Canada or hold a valid student visa who is enrolled in, or accepted into, a full-time undergraduate or graduate program at an accredited university, college, or school in the United States or Canada.

Amount: $1,000

Deadline: June 10, 2022
Eligibility: High school seniors, college students, and experienced culinary workers. There are multiple categories and niche awards that are geographically and/or culinary specific

Amount: Awards range from $1,000 to $20,000

Deadline: June 10, 2022
Eligibility: Students ages 11 to 18 who create a work of art in their chosen genre, including visual art, film, music, poetry, prose, and interactive and multimedia

Amount: Scholarships worth from $100 to $1,500

Deadline: June 13, 2022
Eligibility: Students at every level of education who write a short essay about mental health

Amount: $3,600

Deadline: June 14, 2022
Eligibility: Open to students who are currently enrolled in a technical educational program

Amount: $2,500

Deadline: June 15, 2022
Eligibility: All student-athletes who are high school seniors or in college are eligible to apply

Amount: $500

Deadline: June 19, 2022
Eligibility: High school, college, and graduate students with a 3.0 or above GPA who submit an essay about medical technology and the future

Amount: $500

Deadline: June 21, 2022
Eligibility: College junior or senior women working towards a STEM-related degree

Amount: $2,000

Deadline: June 21, 2022
Eligibility: Students ages 13 to 18 who create a physics, life sciences, or mathematics video project

Amount: $250,000

Deadline: June 25, 2022
Eligibility: High school seniors planning a career in the general aviation field

Amount: $2,500

Deadline: June 24, 2022
Eligibility: Asian American college students pursuing a major in the performing, visual arts, journalism and/or mass communications

Amount: $1,000

Deadline: June 30, 2022
Eligibility: High school seniors, college students, community college students, or graduate students who write an essay about cyberbullying

Amount: $1,000

Deadline: June 30, 2022
Eligibility: Scholarship program designed to help students understand why it's important to be cautious about what they post online

Amount: $1,000

Deadline: June 30, 2022
Eligibility: The student must be currently registered at one of the recognized and popular US universities or colleges. The candidate must be a junior, sophomore, or even freshman.

Amount: $1,000

Deadline: June 30, 2022


Eligibility: Open to graduating high school seniors, college undergraduates, and graduate students with a minimum 3.0/4.0 cumulative GPA required. Students must be enrolled or planning to enroll at an accredited 2-year, 4-year, or vocational/technical college or university in the U.S.

Amount: $2,500

Deadline: June 30, 2022