Summer Scholarship Melt! Apply to these 18 scholarships before September.
Summertime is the best time to apply for college scholarships. I know you are probably groaning and rolling your eyes as you apply more sunscreen by the pool but hear me out.
Most students are so focused on their summer adventures and enjoying their time away from all things brainpower that they are missing potential jackpots–summer scholarship deadlines are still in full swing and there's less competition.
I've provided 23 scholarships for you to take a look at with July and August deadlines but make sure to find ones yourself. If you are not sure how to do that join me for one of my free scholarship workshops. I will teach you how and where to find scholarships in places where families never look.
As a former Director of Undergraduate Admissions, I have seen so many families struggle at this time of year when the first college bill is due. It's a super emotional time full of excitement, guilt, fear, and stress. Telling them how to bridge the gap with scholarship opportunities while they feel overwhelmed is like eating ice cream in front of a heat lamp. Impossible.
So the goal here is to start now. Sit down as a family to discuss how to handle the cost of attendance, create a college list with a focus on affordability, and set your annual scholarship goal today. Time is on your side!
Quick Tip!


Check out these older blog posts to start building your scholarship list. The deadlines will have passed but most scholarship sponsors update their scholarships annually. So this means you should add the scholarships to your scholarship tracker, click the link in the blog post and update the date so that you will remember to apply for them. Need a scholarship tracker? Join me for my free scholarship workshop where I share it with all my attendees.
17 Spooky Scholarships... Apply if you Dare!
Tis' the Season! Here are 24 Jolly Scholarships to apply for!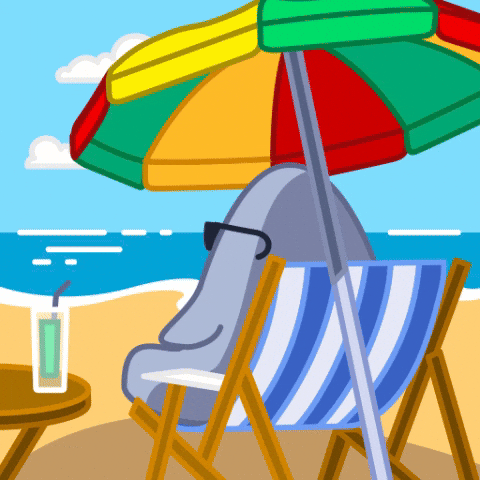 Grab your shades and start scrolling!
Christopher Nohl Scholarship for Diverse Backgrounds
The winnings: $1,000
Due on: July 15
What it is: The Christopher Nohl Scholarship for Diverse Backgrounds is a broad eligibility scholarship created for students that plan to establish a business in the future.
Creative Safety Supply Scholarship
The winnings: $1,000
Due on: July 15
What is it: Creative Safety Supply, an Oregon-based retailer of safety products for the workplace, is offering an annual scholarship for students pursuing higher education in any field at an accredited college, university, or vocational school in the United States. Awarding a scholarship to a student in good academic standing who has used creative thinking to succeed in his/her academic or personal life.
Goldberg Weisman Cairo Annual Scholarship
The winnings: $1,000
Due on: July 28
What is it: As one of Illinois' premier Personal Injury and Workers Compensation law firms, GWC Injury Lawyers knows how important a great education is to a successful future, both for the students themselves and their communities as a whole. Our team of legal professionals is dedicated to helping provide opportunities for students throughout the country. Students will be chosen based on their exemplary academic skills and their service to their communities.
Plant Mother Scholarships For Women
The winnings: $1,000
Due on: August 1
What it is: The Plant Mother Scholarships for Women is an essay contest for female undergraduate and graduate students, of up to 2000 words, about the beauty industry and environmental conservation.
Global Perspectives Scholarship
The winnings: $100
Due on: August 1
What is it: The Global Perspectives Scholarship sponsored by Rustic Pathways empowers students to positively impact lives and communities around the world through its innovative and responsible travel experiences. Rustic Pathways is offering a $1,000 scholarship to a high school or college student attending an accredited college or university in 2022.
Here are some additional scholarships with July and August deadlines grouped by scholarship amount.
$1000 Range
Bachus & Schanker, LLC Scholarship
CouponChief.com Scholarship Program
American Graphics Institute Scholarship Program
Gen and Kelly Tanabe Scholarship
Clubs of America Scholarship Award for Career Success
Community Leadership Scholarship
$2,500 - $3,000 Range
Sutliff & Stout Annual Scholarship Contest
Youth Forward – Scholarship Opportunity Asbestos.com Scholarship